Love (Born September 12, 2004) is a character from Kuu Kuu Harajuku. She is a member of HJ5!.
Biography
Love is the brains behind HJ5. At the age of 12, She is always inventing new gadgets, which don't always work out in her favor. She's not afraid to try anything new and loves to build and fix things. When explaining things, she typically rambles much to the confusion (and annoyance) of the other girls.
In G, This Is Awfully Deep she became upset after the girls teased her for the failure of her invention and expressed that she didn't feel like she belongs with the rest of them. She befriends the fluffles due to their superior intellect and ignores the girls for most of the episode. In the end, however, she preferred to stay with the girls because their differences is what makes them such a good group.
She is the owner (and possibly creator) of Yummy Bear, whom she adores. She used an intelligence potion on him in attempts to make him even smarter.
Love mentions in The Kawaiifier that chess is her favorite board game.
She also mentions in Game Over that she loves Math and Science.
Inventions
Trivia
Introduction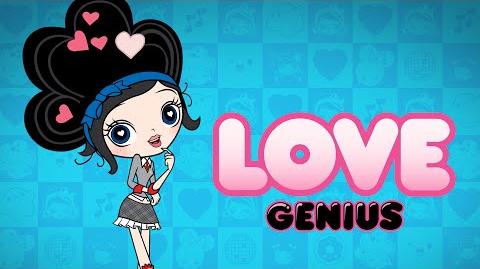 Promotional images
Screenshots
Ad blocker interference detected!
Wikia is a free-to-use site that makes money from advertising. We have a modified experience for viewers using ad blockers

Wikia is not accessible if you've made further modifications. Remove the custom ad blocker rule(s) and the page will load as expected.